GUT HEALTH, IMMUNITY, & ALLERGY BENEFITS.
GUT HEALTH
People have been using probiotics, natural remedies, and other supplements for years — and Somaya Life is taking that to the next level. Our anthrobiotic provides a plethora of benefits for the body for those currently suffering from common digestive ailments to those who just want to remain as healthy as possible.
ORDER NOW
NATURAL RELIEF FROM COMMON DIGESTIVE ISSUES.

Gut health is tied to overall health. Common issues - like acid reflux, IBS, constipation, diarrhea, upset stomach, and allergies - are often connected to the things we eat, pollutants, and other outside factors that are impacting our gut health and causing our bodies pain or stress.




At Somaya Life, our anthrobiotic is made of natural microorganisms, helping your body fight against pollutants, chemicals, and other triggers that can impact the good bacteria in your gut. As your gut and the rest of your body align, oftentimes common health issues and digestive issues will lessen naturally.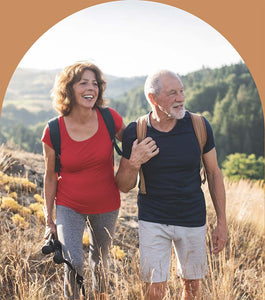 A NATURAL & PROACTIVE REMEDY
Somaya Life can be a powerful natural remedy to help you build resistance naturally and avoid multiple trips to the doctors. Natural, proactive treatments are key because your body will build resistance to prescription medications over time, making them less effective and helpful.
Somaya Life Anthrobiotics will nurture your gut health with the Smart Strains that your body naturally creates but in a larger amount. Your gut and immune health will have a direct boost from the Smart Strains that your body has been missing that modern medicine and probiotics struggle to provide.
ORDER NOW